The SeedHammer Controller
Read about the controller, where to buy it and how to build it yourself.
The SeedHammer controller software runs on the same air gapped hardware as a SeedSigner.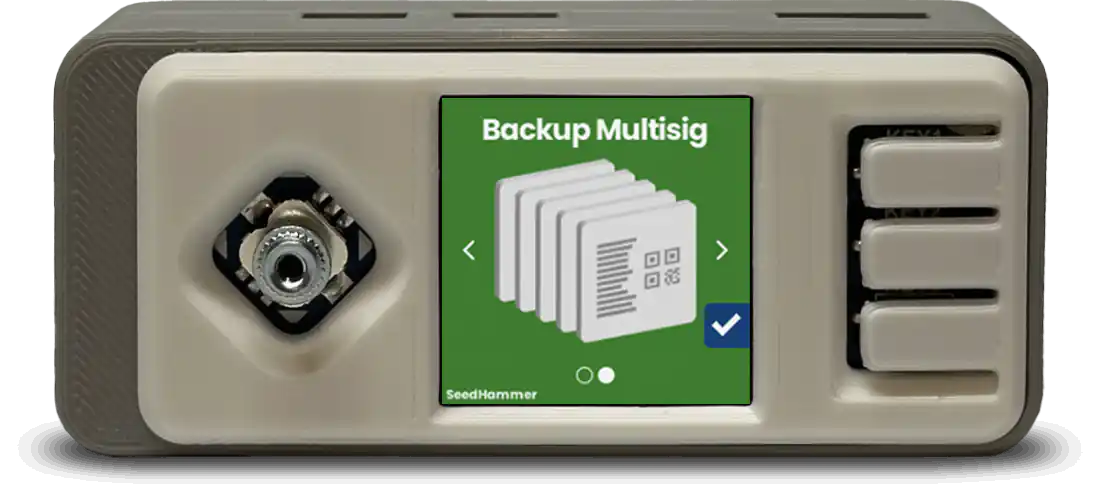 You can choose to either buy a SeedSigner directly from us, one of the online resellers or build it yourself.
Check out https://seedsigner.com/hardware/ for more details, where to buy the components and list of resellers.
The Hardware
Raspberry Pi Zero (version 1.3).
WaveShare 1.3 inch LCD hat with 240×240 pixel display.
Pi Zero compatible camera module.
MicroSD Card with at least 4GB capacity.
Read more about why we chose to develop the controller on this hardware here.